Made entirely from anodized aluminum with stainless steel hardware, the low weight and high stability of this tripod make him the ideal companion for travelling observers and Astro-photographers. Although T-pod 130 weighs only 7,6 Kg (17 pounds), collapses to a diminutive 99 cm (39 inches) his load capacity is approximately 100 kg (220 pounds).
EASY TO OPEN, EASY TO TRANSPORT
T-Pod is really easy to transport thanks to a simple and comfortable handle. The T-90, T-110 and T-130 tripods continue Avalon's tradition of cutting edge design and top performance in portable observing and astro-imaging systems.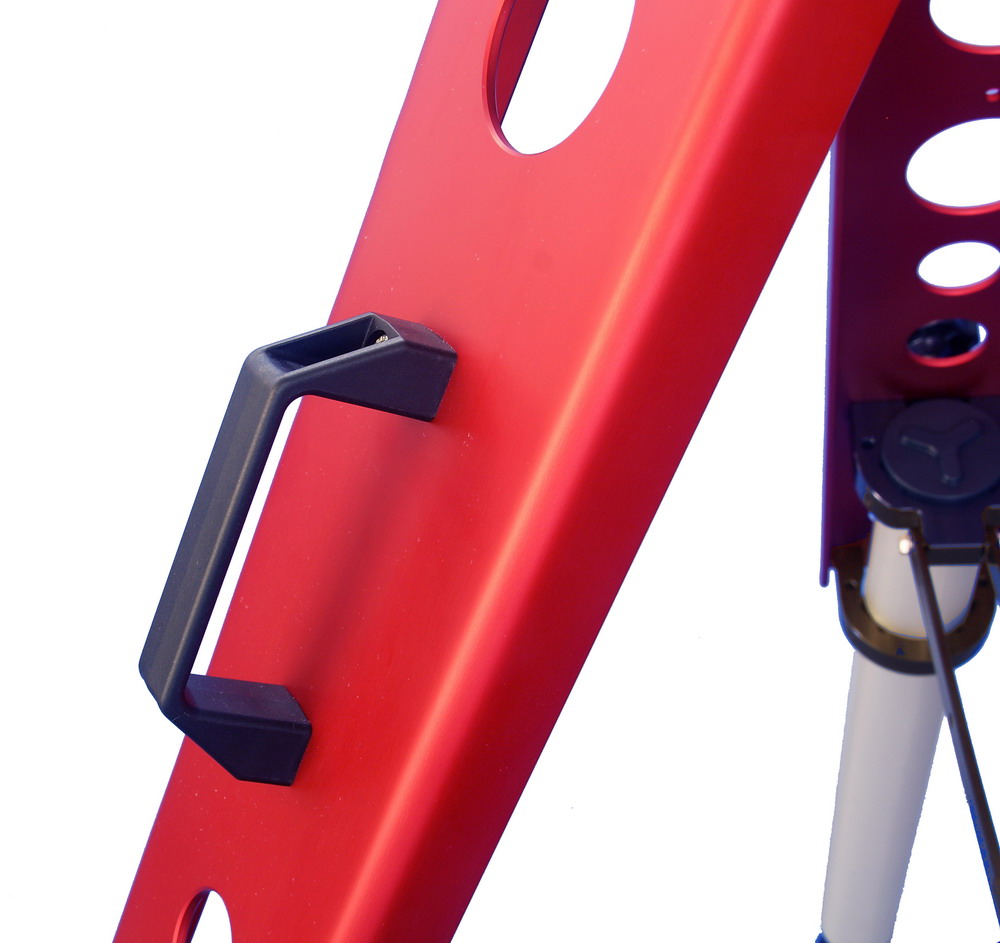 While conceived for the Avalon M-Uno and Linear the T-Pod 130 model is also compatible with SkyWatcher/Orion EQ6/Atlas and AZEQ6/Atlas Pro AZEQ-G, Celestron CGEM, Losmandy G11, Takahashi EM200, Takahashi EM10, Vixen SXV/SXD/SXP/SXD2 and other mounts. Compatibility will be either native or through the use of an available adapter.
Features summary:
Highest quality anodized aluminum and stainless steel materials
Excellent stability with minimal weight
Small folded dimensions for easy transport
Durability for a long life
Easy transport with built-in handles and dedicated soft carrying bags
Easy setup and takedown
 T-Pod 130 Technical Data
Dimension
Height min/max: 85/130cm 39/51 inches
Weight
7,6 Kg/17 lb
Capacity
100 kg/220 lb
Construcion Material
anodized aluminum, stainless steel